Our in-house physiotherapist will be able to help you restore your body so it's functioning at its optimum. It's our mission to resolve problems efficiently and treat not only the underlying cause of your condition, but you as a whole.
Whether you're suffering from acute or chronic pain, at Santi you will receive treatment from one of the best physiotherapists in London who will work with you to create a detailed program tailored to suit you as an individual.
PHYSIOTHERAPY CAN HELP TO TREAT:
Musculoskeletal conditions
Problems with balance and vertigo
Initial consultations 45 mins £95
Follow Ups 30 mins £70
Follow Ups 45 mins £95
Follow Ups 60 mins £120
For more information or to book a consultation, please contact reception on 020 7584 7000
We are a multi-disciplinary wellness clinic based in South Kensington
Here at Santi Physiotherapy we have a team of highly specialised clinicians with vast experience in the assessment and treatment of complex neuromusculoskeletal conditions. Your physiotherapist will undertake a thorough clinical examination and assessment on your first appointment in order to provide you with a diagnosis and reasoning behind your symptoms. We will provide you with a comprehensive overview of our findings and provide you with the most up to date evidence based treatment specifically for your needs. We have access to a fully equipped gym where we carry out specific assessment and treatment programmes and four treatment rooms in a quiet calm environment.
Physiotherapy

Sports and Deep Tissue Massage

Remedial Pilates
Maria Koulopoulou is a highly specialsied physiotherapist with over 20 years of clinical experience.  With an undergraduate degree in physiotherapy, a Masters from St Georges and MRes research degree from Kings London.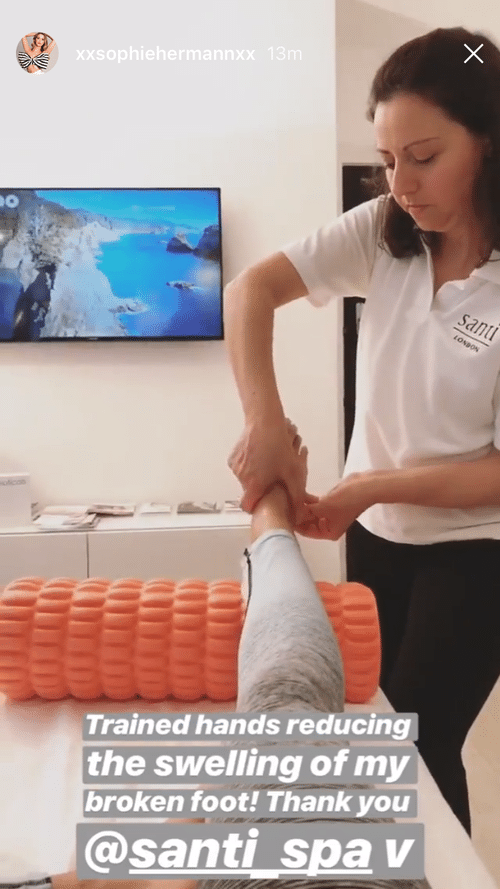 What are the benefits of physiotherapy?
Physiotherapy, also known as physical therapy, is a healthcare profession that uses various physical techniques, exercises, and equipment to help patients restore and maintain their physical function, mobility, and strength. Here are some of the benefits of physiotherapy:
Pain relief: Physiotherapy can help alleviate pain caused by various conditions such as sports injuries, back pain, and arthritis.
Improved mobility: Physiotherapy can help patients regain or improve their mobility and movement after an injury, surgery, or illness.
Prevention of injury: Physiotherapy can help prevent injuries by improving strength, flexibility, and balance.
Improved quality of life: Physiotherapy can improve a patient's overall quality of life by helping them perform daily activities and improving their physical and mental health.
Management of chronic conditions: Physiotherapy can help manage chronic conditions such as heart disease, diabetes, and respiratory disorders.
Faster recovery: Physiotherapy can help speed up recovery after surgery or an injury, reducing the length of hospital stays and the need for medication.
Personalized treatment: Physiotherapy treatment is personalized to the individual patient, taking into account their unique needs and goals.
Education and guidance: Physiotherapists can provide patients with education and guidance on how to maintain their physical health and prevent future injuries.
Overall, physiotherapy can be a valuable tool for promoting physical health and well-being, improving quality of life, and preventing and treating a wide range of conditions.