Monday – Friday 10.00 am – 8.00 pm
Saturday 10.00 am – 7.00 pm
Sunday 10.00 am – 7.00 pm
Gift vouchers can be purchased online for an instant delivery or a gift box can be sent by post.
Purchases can be made online by clicking here.
We are located on 33 Thurloe Street, a stone's throw away from South Kensington tube station (District, Circle and Piccadilly lines). A cab rank and a bus stop are moments away.
If you need directions, please call Reception on 020 7584 7000.
Did you know that South Kensington was farm land.  With sheep roaming around the building that is now Santi.  It wasn't until the Great Exhibition that a building boom occurred making it the fashionable area you know today.  Aside from the huge museums in the area largely to house the artifacts collected during the Exhibition, a little known curiosity is the building styles in the area around the tube station.  The station was constructed as an open shaft meaning that quite a few buildings in its path were demolished.  Hence the strangely shped building on Thurloe Square and the odd architectural style at the start of Exhibition Road.  When you look up you can guess that the buildings were literally torn down to create the start of Exhibition Road.
New plans are under way to improve the area with a revamp of the tube station to incorporate new buildings and office and residential areas around Pelham Street.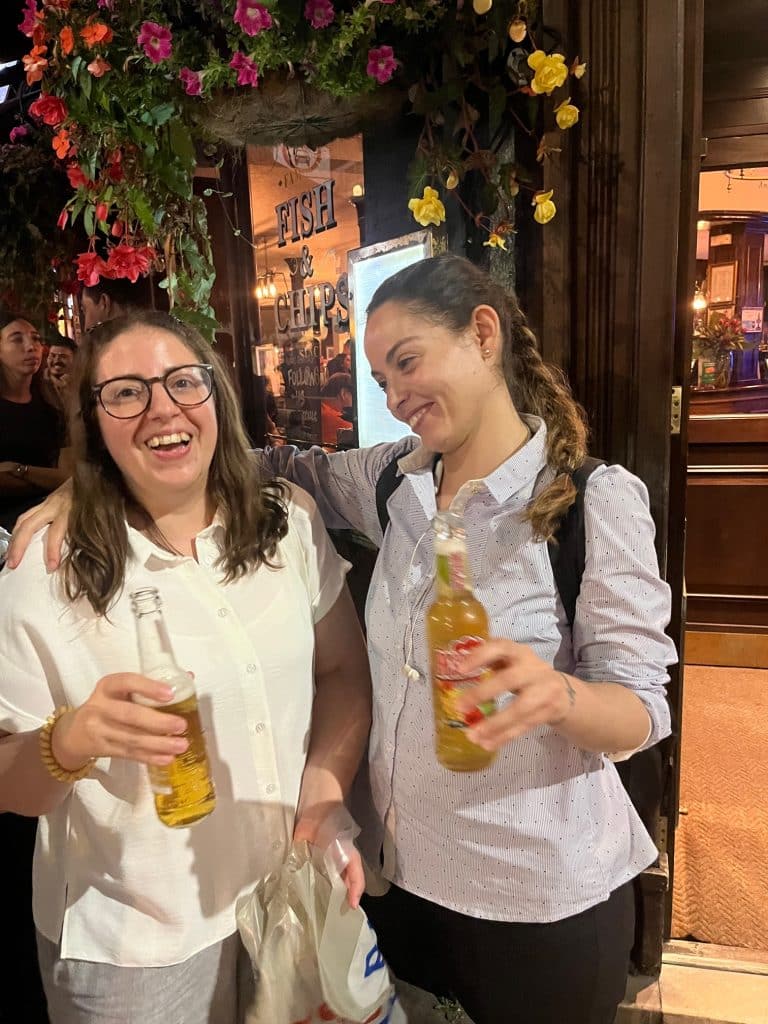 Cool things to do In Kensington, London
London's Kensington neighborhood is known for its beautiful architecture, high-end shopping, and rich cultural offerings. Here are some cool things to do in the area:
V&A
Visit the Victoria and Albert Museum: This world-famous museum is dedicated to the arts and design and is home to an incredible collection of over 2.3 million objects.
Natural History Museum
Explore the Natural History Museum: This museum is dedicated to the natural world and is home to an incredible collection of specimens, including dinosaur skeletons, rocks, and minerals.
Albert Hall
Visit the Royal Albert Hall: This historic concert hall is one of London's most famous landmarks and is home to a variety of cultural events, including classical music concerts, operas, and ballets. Read more about the architecture of Albert Hall.
Hyde Park
Walk through Hyde Park: This famous park is one of the largest open spaces in London and is a great place to relax and enjoy the outdoors.
Hyde Park is named after its original landowner, Sir William Hyde. In 1536, Henry VIII acquired the manor of Hyde from the Abbey of Westminster and turned it into a hunting ground, which he named Hyde Park. Over the centuries, the park became a popular destination for recreation and entertainment, and today it is one of London's most famous landmarks. Read more about Hyde Park. 
Kensington Gardens
Stroll through Kensington Gardens: This beautiful park is adjacent to Hyde Park and is home to the famous Kensington Palace, as well as a variety of other attractions and scenic gardens.
Science Museum
Check out the Science Museum: This museum is dedicated to the history and development of science and technology and is home to a wide range of interactive exhibits and displays.
Some cool restaurants in Kensington:
Kitchen W8 – Modern European cuisine with a Michelin star rating.
The Shed – British cuisine with a seasonal menu.
Launceston Place – Modern European cuisine with a focus on seasonal ingredients.
Maggie Jones's – Traditional British cuisine with a cozy atmosphere.
Dishoom Kensington – Indian cuisine with a modern twist.
Sticky Fingers – American cuisine with a rock and roll theme.
The Ivy Kensington Brasserie – Modern British cuisine in a stylish setting.
The Roof Gardens – International cuisine with a rooftop view of London.
These are just a few options, and there are many more restaurants in Kensington worth exploring. It's always a good idea to read reviews and check ratings before making a reservation.
More about Thurloe Street South Kensington
Thurloe Street is a charming and historic street located in the South Kensington district of London. Here are a few things that make it unique:
Location: Thurloe Street is situated in one of the most desirable areas of London, just a stone's throw away from some of the city's most famous landmarks, including the Natural History Museum, the Science Museum, and the Victoria and Albert Museum.
Architecture: The buildings on Thurloe Street are a mix of Victorian and Georgian styles, with many of them dating back to the 19th century. The street is known for its beautiful facades, intricate detailing, and ornate ironwork.
Shopping: Thurloe Street is home to a variety of high-end shops, boutiques, and galleries, making it a popular destination for shoppers looking for luxury goods and unique finds.
Dining: The street is also known for its vibrant dining scene, with a range of restaurants and cafes offering everything from traditional British cuisine to international fare.
History: Thurloe Street has a rich history, and was once home to notable figures such as the poet Robert Browning and the artist John Everett Millais. Today, the street is a designated conservation area, which helps to preserve its historic character and charm.