Quisque suscipit ipsum est, eu venenatis leo ornare eget. Ut porta facilisis elementum. Sed condimentum sed massa quis ullamcorper. Donec at scelerisque neque. Pellentesque sagittis.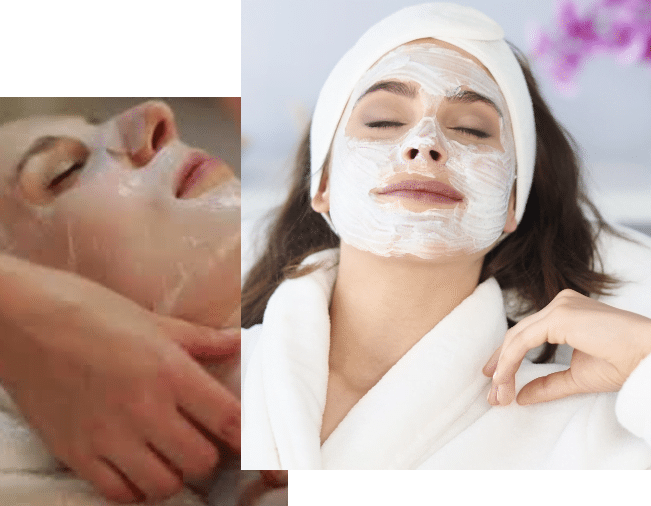 Our signature facial is an intensive treatment combining skin polishing and oxygen infusion to exfoliate, hydrate and fully renew your skin. If you wish to diminish the appearance of fine lines and wrinkles or acne and dark spots, this facial is ideal. It works by smoothing and refining 
60 min- £125/ course of 5 – £500
Relax and combat aging with our premium facial, exclusive to Santi. This indulgent treatment harnesses stem cell growth factors to restore and regenerate skin tissue. A double cleanse, light therapy, and gentle organic skin polishing is followed by an EGF serum mask
90 min – £175/ course of 5 – £700
The oxygen facial is the ultimate restoring treatment for problematic skin. Santi's Oxy Pro Infusion will hydrate, remineralise and re-plump your skin to its natural vibrancy – delivering oxygen and liquid minerals further than other oxygen mist treatments
60 min – £100/ course of 5 – £400
The Santi Vitamin C Infusion will brighten your skin and give your complexion a noticeable boost as it targets sun-related photo-damage – resulting in firmer, brighter and healthier looking skin. Your skin will be drenched in pure vitamin C to encourage luminosity and bounce. Topical vitamin C can work to restore the elasticity lost with age, pollution and smoking
60 min – £125/ course of 5 – £
Our innovative microdermabrasion treatment uses an organic blend of ingredients to buff away dead skin cells, revealing softer, smoother and beautifully clear skin. Fine resurfacing grains are used to exfoliate the skin's top layer, rejuvenating and deep cleaning for spectacular results. Extractions are included…
60 min – £100/ course of 5 – £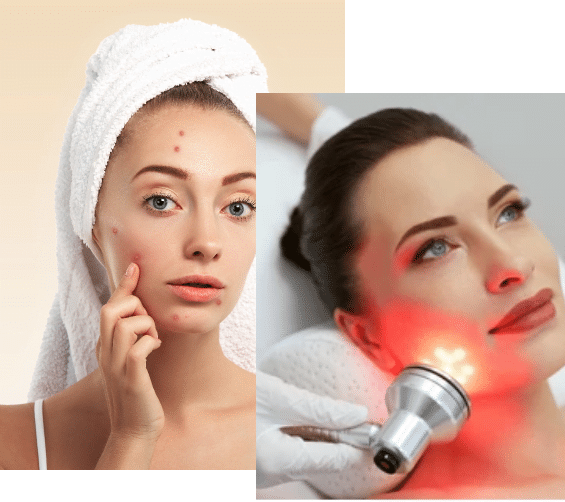 Laser and Light Therapy Facials
Massa sodales sodales finibus, felis ligula tempus lorem, eu porttitor ex lacus vel felis. Vivamus egestas scelerisque consectetur. Vestibulum faucibus enim urna, fermentum aliquet quam euismod non.
LED Light Therapy is a highly effective and natural treatment to help counteract the effects of ageing and environmental damage. It works by stimulating collagen and elastin to restore your skin back to its youthful appearance. LED Light Therapy is ideal if you want to soften fine lines and wrinkles and improve the overall softness and smoothness of your complexion. LED light therapy works by simulating and enhancing natural
30 min – £60/ course of 6 – £300
Acne Light Therapy is a powerful and non-invasive treatment designed to eradicate the bacteria that causes redness and inflammation. Safe, painless and highly effective, this is a light treatment that works with your body's natural processes, resulting in a clearer, healthier complexion. At Santi we tailor our light therapies to your individual skin concerns in a bespoke approach to acne and rosacea treatment. Blue light therapy works by
30 min – £60/ course of 6 – £300