Relax, unwind and rejuvenate with our advanced facials in Kensington. Rejuvenate and rewind at the same time.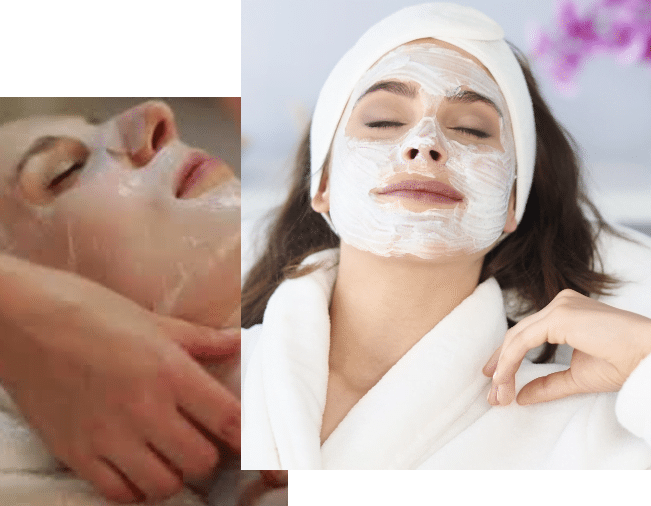 Our signature facial is an intensive treatment combining skin polishing and oxygen infusion to exfoliate, hydrate and fully renew your skin. If you wish to diminish the appearance of fine lines and wrinkles or acne and dark spots, this facial is ideal. It works by smoothing and refining 
60 min- £125/ course of 5 – £500
Relax and combat aging with our premium facial, exclusive to Santi. This indulgent treatment harnesses stem cell growth factors to restore and regenerate skin tissue. A double cleanse, light therapy, and gentle organic skin polishing is followed by an EGF serum mask
90 min – £175/ course of 5 – £700
The oxygen facial is the ultimate restoring treatment for problematic skin. Santi's Oxy Pro Infusion will hydrate, remineralise and re-plump your skin to its natural vibrancy – delivering oxygen and liquid minerals further than other oxygen mist treatments
60 min – £100/ course of 5 – £400
The Santi Vitamin C Infusion will brighten your skin and give your complexion a noticeable boost as it targets sun-related photo-damage – resulting in firmer, brighter and healthier looking skin. Your skin will be drenched in pure vitamin C to encourage luminosity and bounce. Topical vitamin C can work to restore the elasticity lost with age, pollution and smoking
60 min – £125/ course of 5 – £500
Our innovative microdermabrasion treatment uses an organic blend of ingredients to buff away dead skin cells, revealing softer, smoother and beautifully clear skin. Fine resurfacing grains are used to exfoliate the skin's top layer, rejuvenating and deep cleaning for spectacular results. Extractions are included…
60 min – £100/ course of 5 – £400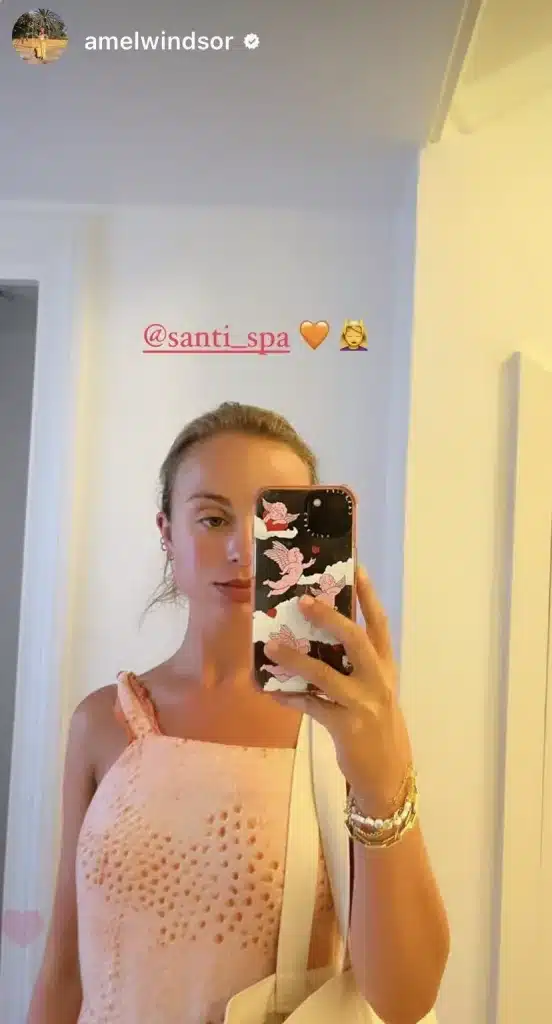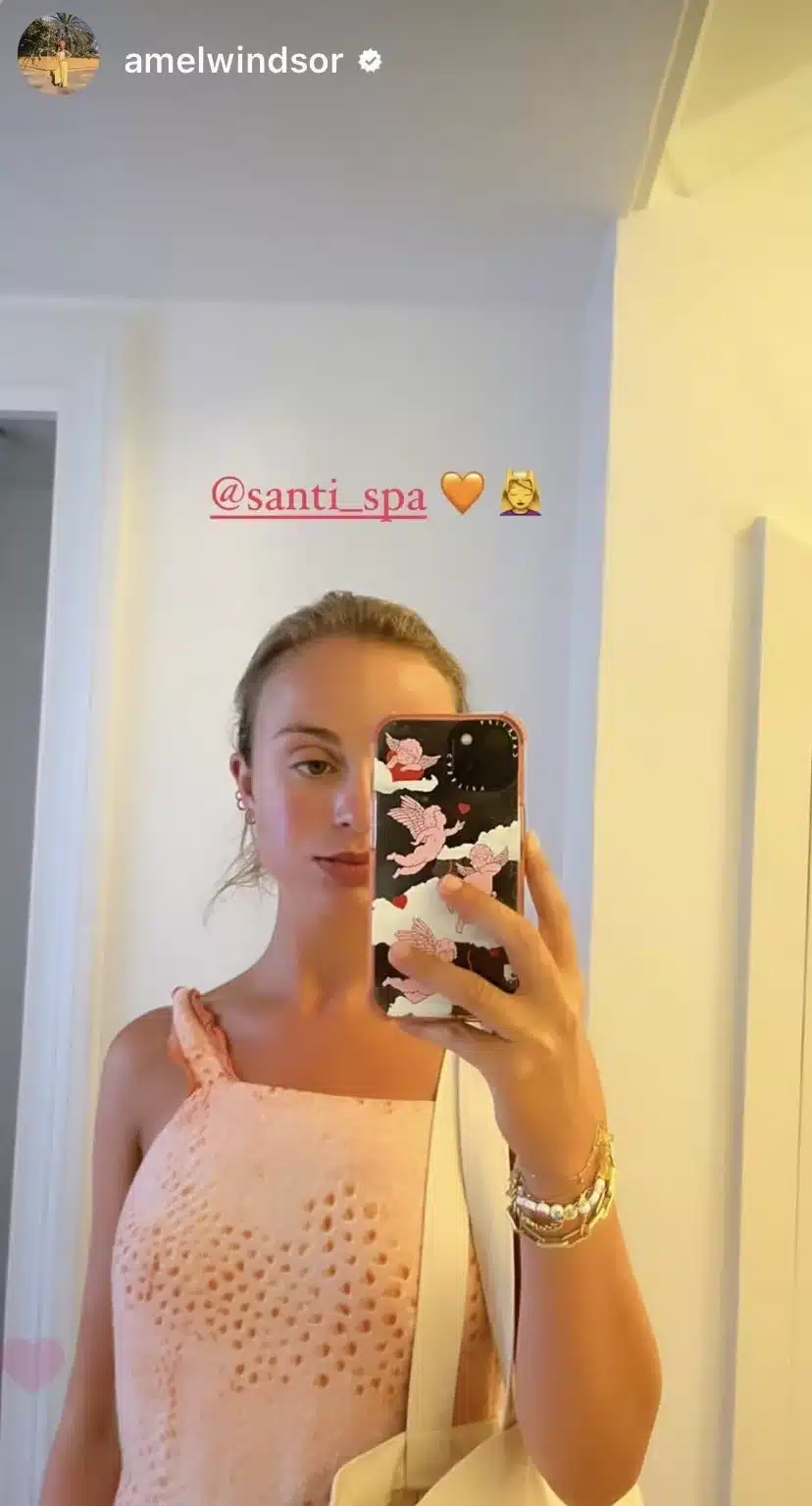 Laser and Light Therapy Facials
With our 20 years experience in laser and light treatments for skin Santi is well-placed to advise you on the most effective treatments with minimal downtime. 
LED Light Therapy is a highly effective and natural treatment to help counteract the effects of ageing and environmental damage. It works by stimulating collagen and elastin to restore your skin back to its youthful appearance. LED Light Therapy is ideal if you want to soften fine lines and wrinkles and improve the overall softness and smoothness of your complexion. LED light therapy works by simulating and enhancing natural
30 min – £60/ course of 6 – £300
Acne Light Therapy is a powerful and non-invasive treatment designed to eradicate the bacteria that causes redness and inflammation. Safe, painless and highly effective, this is a light treatment that works with your body's natural processes, resulting in a clearer, healthier complexion. At Santi we tailor our light therapies to your individual skin concerns in a bespoke approach to acne and rosacea treatment. Blue light therapy works by
30 min – £60/ course of 6 – £300
Revitalize Your Skin: Discover the Best IPL Photofacial in London
45min – £250/ course of 6 – £1000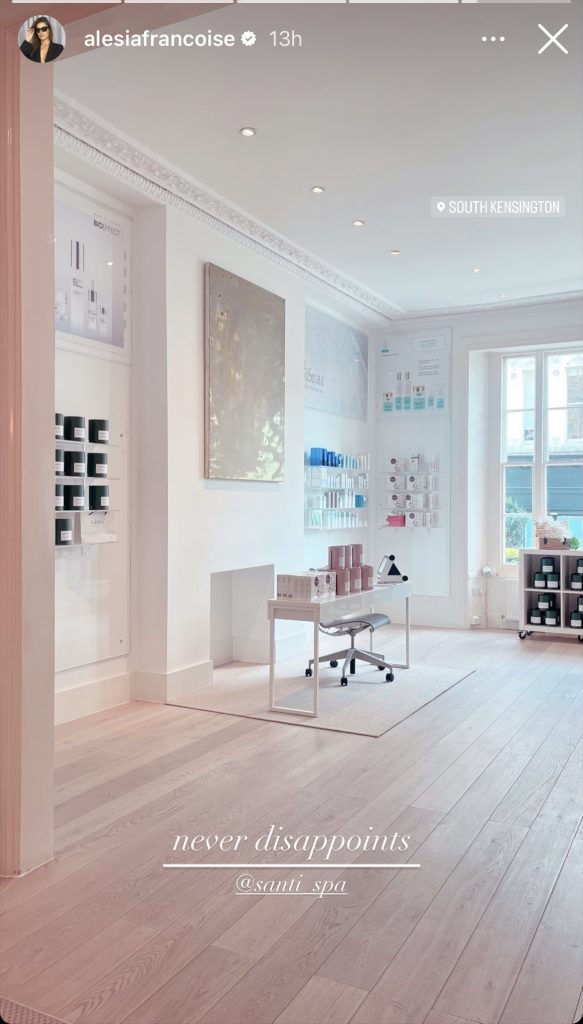 Unveiling the Ultimate Facial Services: Your Path to Revitalized and Radiant Skin
The pursuit of flawless, glowing skin is a universal aspiration, and in the realm of skincare, few treatments rival the transformative power of facials. Facials go beyond mere pampering; they offer a personalized experience that cleanses, rejuvenates, and nourishes your skin to reveal its natural radiance. In this comprehensive exploration of "Discover the Best Facial Services Near You for a Fresh and Glowing Skin," we delve into the diverse world of facial treatments, their unique benefits, and how Santi Spa's offerings can guide you on a journey to rejuvenated and radiant skin.
Facials: The Gateway to Radiant Skin
Cleansing and Exfoliation
Facials initiate with thorough cleansing and exfoliation, removing dead skin cells, impurities, and debris. This essential step sets the stage for optimal product absorption.
Customization for Skin Types
Whether your skin is oily, dry, sensitive, or a combination, facials are tailored to address your specific needs, promoting balance and harmony.
Deep Hydration and Nourishment
Facials often include treatments like masks and serums that infuse your skin with essential nutrients, vitamins, and hydration, enhancing its health and vitality.
Benefits of Different Facial Services
Hydrating Facials
Designed to quench thirsty skin, these facials infuse moisture deep within, leaving your skin plump, supple, and luminous.
Anti-Aging Facials
With specialized ingredients, these facials target fine lines, wrinkles, and loss of firmness, promoting a more youthful appearance.
Brightening Facials
These facials utilize potent ingredients to minimize dark spots, hyperpigmentation, and uneven skin tone, revealing a radiant complexion.
Santi Spa's Array of Facial Services
At Santi Spa, each facial journey begins with a personalized assessment to understand your skin's unique needs and goals.
Signature Hydrating Facials
Santi Spa's hydrating facials deeply replenish and nourish your skin, offering a dewy and refreshed appearance.
Explore Santi Spa's anti-aging facials designed to target visible signs of aging, promoting skin firmness and elasticity.
Santi Spa's brightening facials rejuvenate dull skin, unveiling a luminous complexion that exudes vitality.
Elevating Your Facial Experience
Holistic Wellness Integration
The serene environment and attentive care at Santi Spa amplify the relaxation and rejuvenation that facials provide.
Consistency and Maintenance
Regular facial treatments at Santi Spa can optimize long-term skin health, promoting a youthful glow and addressing specific concerns.
Embracing the Art of Facial Self-Care
At-Home Care
Extend the benefits of professional facials with Santi Spa's recommended skincare products, maintaining the results between treatments.
Consulting Experts
Just as Santi Spa's professionals guide you, consulting skincare experts can help tailor your skincare regimen for optimal results.
Facials are more than indulgent luxuries; they are a cornerstone of a comprehensive skincare routine that rejuvenates, nourishes, and revives your skin's natural radiance. Santi Spa's array of facial services extends an invitation to embark on a transformative journey towards vibrant and luminous skin. Let the fusion of science and serenity guide you to unveil your skin's true potential and discover the radiant glow that resides within.