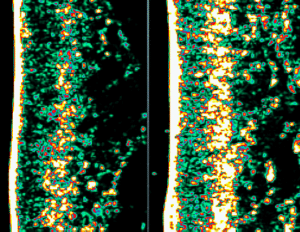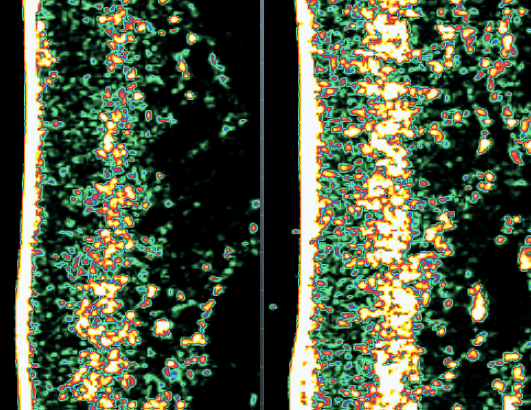 What is Skin Lab?
Did you know, at Santi, we have a dedicated skin research facility – the first of its kind in the UK? Whilst we offer aesthetic treatments – facials, chemical peels, microdermabrasion, Botox, etc – we are also committed to the science behind skin health.
Skin Lab
is a cutting-edge skin analysis system which precisely measures and monitors your skin in terms of collagen structure, elasticity, hydration and more. Increasingly used in dermatological research, Skin Lab is now available at Santi London where we can instantly and accurately assess your skin and make informed recommendations regarding treatments and/or your skincare routine.
This advanced technology allows us to scientifically evaluate whether your skin needs remedial measures, or whether in fact it is perfectly healthy.
Think of it as a comprehensive check-up for your skin, non-invasive and data-based, which, if carried out twice a year as recommended can paint a detailed picture of your skin's health and changing needs. Skin Lab's in-depth approach includes a video microscopy whereby a camera films your skin at a magnification of fifty, allowing us to take a dynamic snapshot (video & stills) which we can compare over successive evaluations. We can visually assess pigmentation levels, pore size and general skin condition via extreme magnification, but what really sets Skin Lab apart as a diagnostic tool is its unique measuring facility:
Skin Lab identifies 6 different parameters which can be measured to create a comprehensive and personalised skin profile:
1) Elasticity
– The traditional and highly prized marker of youth! By assessing your skin and its surrounding tissue Skin Lab generates a precise 'elasticity score' between 1 and 100 which can be monitored over time.
2) Collagen Levels
– By taking an ultrasound reading Skin Lab can quantify your collagen levels as well as the thickness of your skin, then compare these measurements with subsequent readings.
3) Skin Colour
– By measuring skin colour (both melanin and the skin's redness, or 'erythema'), the progress of pigmentation treatments can be monitored and your skin's readiness for laser hair removal can also be assessed.
4) Hydration
– By assigning your skin a hydration score we can accurately identify your skin type and help you choose more appropriate creams and products, especially as the seasons change.
5) TransEpidermal Water Loss
(or TEWL) is the rate at which your skin loses moisture, a factor notoriously difficult to quantify, and frequently the source of both dryness and oiliness. Often, dryness and oiliness coincide as the skin works to compensate for high level moisture loss.
By assessing the incidence of TEWL we can right this balance with adjustments to your moisturising and skincare routine.
6) Sebum Production
– Nature's rejuvenating mechanism can work overtime leaving you with oily skin. By measuring and tracking your skin's sebum production we can monitor the progress of acne treatments and recommend appropriate, non-irritating products.
In the coming weeks we'll be taking a closer look at each of these six factors, and how a Skin Lab assessment can build an in-depth profile of your skin over time.