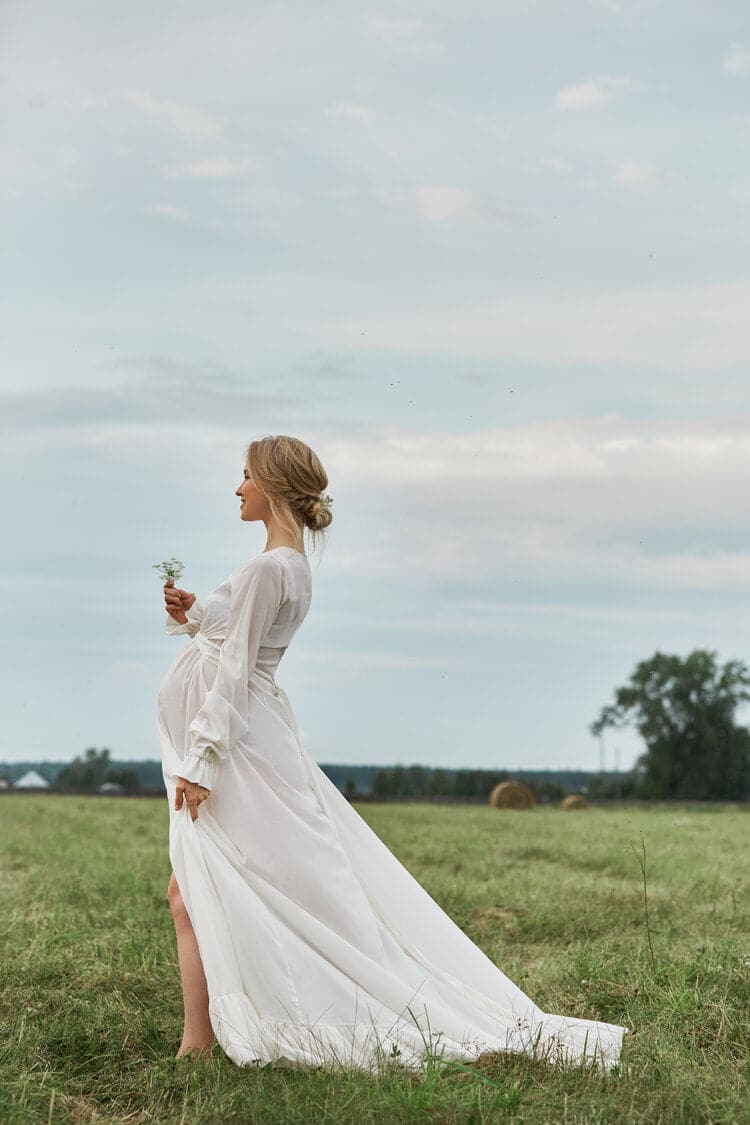 We offer a range of all-natural spa treatments and therapies designed to relax and rejuvenate easing the stresses specific to pregnancy.
Pregnancy is an exciting and magical time. It also presents some unique challenges.
Our therapists are highly-trained in pregnancy-safe techniques and standards. We use natural, paraben-free, chemical free products in our entire protocols from facials to massages. By way of an example, our massage oils from Aroms Natur are organic, first-pressed finest plant oils. We understand natural ingredients; and understand that they are important at this time. We are committed to providing you with a natural safe journey for you and your baby.
Spa treatments such as massage can help to relieve pregnancy related complaints like muscular aches, joint pain, water retention – and stress. Stress relief can help to improve sleep, lift your mood and ease anxiety and depression symptoms
Every pregnancy is different. We understand your pregnancy is as unique as you are. Drop in for a pamper session – or let us tailor a series of treatments to meet your changing needs and ease you through these important months.
BEAUTY AND WELLBEING TREATMENTS
The stresses of pregnancy can leave your skin appearing prematurely aged with a tendency to blemish. Our Intense Skin Radiance Facial is a remedy for dull and matt skin, combining an all-natural peel and mask to uncover the radiance and softness beneath. Organic ingredients such as neroli, raspberry seed plant oil and orange peel essence will reinvigorate your skin and restore your pregnant glow! 
A naturally sourced citrus based treatment combines sweet orange peel with neroli to refresh and 'reset' your skin. Next, a facial massage will encourage blood flow and improve your mood before a re-mineralising seawater mask introduces antioxidants and vitamin C to protect and restore your skin's energy and vitality. This treatment can also be used to combat the signs and stresses of city skin.
60 minutes £125 / course of 5 £500
EMOTIONAL WELL-BEING WITH CACAO
The Santi Cacao Facial is designed to promote both relaxation and skin-firming.
With carefully sourced organic ingredients such as chamomile, neroli and micronised cacao. This luxurious facial specifically targets stress and enhances skin hydration: two of the most common concerns during pregnancy. With its focus on emotional balance this treatment is beneficial both during pregnancy and postpartum. 
Cacao is rich in antioxidants which strengthen and repair the skin while also functioning as a powerful anti-inflammatory. The healing properties of micronised cacao are enhanced with Kaolin white clay and vitamin C to deliver a skin-firming, hydrating and regenerating facial. Neroli, hazelnut plant oil and papaya contribute to an effective anti-aging facial which is 100% organic and pregnancy-safe, carefully formulated to both improve and soothe your skin.
60 minutes £125 / course of 5 £500
Santi Intense Hydration is an all-natural, nourishing body treatment which will leave your skin noticeably hydrated. Dry skin, puffiness and skin sensitivity are all common complaints during pregnancy. The Intense Hydration treatment uses organic products including neroli, micronised cacao and argan plant oil to ease inflammation and dry, peeling skin – while providing a deeply calming experience. 
Pregnancy can make your skin very sensitive so a little extra care and attention is needed. The antioxidants in micronised cacao have powerful anti-inflammatory properties that protect and promote healing. The full body application of cacao along with neroli and argan plant oil make this treatment the perfect antidote to the stresses and increased sensitivities of pregnancy, combining highly effective skin treatment with natural and gentle care.
Regular pregnancy massage has been proven to assist with muscular and joint discomfort and to relieve feelings of anxiety by reducing the amount of cortisol (the stress hormone) in the body. The stimulation of feel-good endorphins can improve sleep and reduce fatigue – helping you maintain optimal wellbeing.
The Santi pregnancy massage combines elements of Swedish massage with bespoke technique. While targeting typical problem areas such as the lower back, hips and legs, our pregnancy massage can also reduce water retention, puffiness and bloating by encouraging lymphatic drainage.
Santi Enceinte - Pregnancy Facial
Relax during our pregnancy facial in our fully adaptable bed that allows for the treatment to be carried out in the most comfortable position for you. After you are comfortable, we start with a double cleanse before moving on to the main component of the Santi Enceinte treatment; using a natural blend of microdermabrasion we polish the surface of the skin leaving it feeling luscious and smooth. The traditional steam and extraction follow if this is required. We finish with the treatment with the application of one or two masks that will leave your skin replenished and rehydrated. Treatment available 
60 minutes £125 / course of 5 £500